The ONLY 100% Pure, Wild-Harvested
Organic Mangosteen Juice Product on the Market!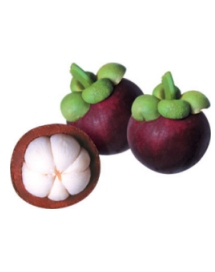 100% PURE, Wild-Harvested Organic Mangosteen Juice!
No added fruit juices, sweeteners, sugars,
preservatives, water, or anything!

Mangosteen One™ is made from the ENTIRE fruit!
(Important, as most of the health benefits come from the rind)



Contains the highest levels
of Polyphenolic Compounds
(known as Xanthones)





In terms of utilizing the uncompromised power of nature, there is simply no more higher grade of 'natural' that can be achieved than those herbs or plants that are ethically harvested from their native, pristeen natural habitat. Never reconstituted! Never freeze-dried! Never altered or converted to a powdered form! While other companies ship dried mangosteen powder to the U.S. and then reconstitute it with water and other fruit juices, Mangosteen One™ is created from whole, fresh, table-quality fruit, and then adds nothing to it.

Analysis show that one bottle of Mangosteen One™ is equal
to between 3 and 9 bottles of Mangosteen produced
and marketed by various other companies.
No other brand on the market can match the Xanthone content ounce for ounce contained within Mangosteen One™.

Doctor Formulated & Doctor Tested
Dr. Lindsey Duncan, ND, CN
Health & Nutrition Consultant for ABC, CBS, NBC, CNN & CNBC





Why Settle For Anything Less Than 100% Wild-Harvested?
Mangosteen One™ is the only 100% pure, wild-harvested organic Mangosteen juice that is fully supported by the research findings of one of the world's foremost scientific experts, Dr. Stephen Talcott, PhD., of Texas A&M University.
Dr. Talcott's research and scientific studies have been published in numerous peer-reviewed scientific journals such as the Journal of Agriculture and Food Chemistry, Food Research International, and Food Chemistry. Cumulatively, the Mangosteen One™ product has over 40,000 hours in clinical research validating its use and effectiveness.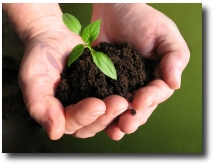 Additionally the Mangosteen One™ product uses only Wild Harvested ingredients. This means that only the highest quality Acai berries that are grown and gathered from their natural, native habitat in an earth-friendly manner are used within the product. In terms of utilizing the uncompromised power of nature, there is simply no more higher grade of 'natural' that can be achieved than those herbs or plants that are ethically harvested from their native, pristeen natural habitat. No man-made chemical or unnatural interventions; including growth hormones, herbicides, or pesticides are ever used.
---
Mangosteen: The Queen of Fruits!
Mangosteen (Garcinia mangostana) is a fruit originating from Southeast Asia, which flourishes in extremely tropical climates. While enjoyed by many as a table fruit, its therapeutic properties have long been understood by the indigenous people of Thailand, Vietnam, Cambodia, India, Indonesia, and China. It has been used for thousands of years in folk and traditional medicine.
The benefits of the mangosteen fruit are beneficial to almost anyone who consumes the exotic fruit. One of its biggest advantages is the presence of antioxidants, which is well-known to support the anti-aging process. There are also other natural supplements such as: fiber, potassium, calcium, Vitamin B1, Vitamin B2, Iron, Vitamin C and Vitamin B6, to name a few.
One of the greatest benefits of the mangosteen fruit is that it strengthens the body's immune system, thus helping it to fight infections and other diseases. Xanthones are yet another unique supply that is found in the mangosteen fruit. A xanthone is a natural chemical substance, which also supports the immune system and the general well-being of the body and mind.
The Amazing Truth About Mangosteen's Xanthones:
Dr. R. Lindsey Duncan, CN, ND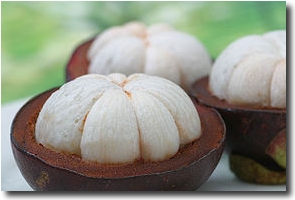 "During my public health seminars and interviews, I am frequently questioned about the validity of specific supplements and asked to make comparisons. At any given time there is usually a product that has become popularized as being a 'cure-all'. Through my 20 years of practicing naturopathy, I've come accross thousands of nutritional supplements that fall into this category. They fail miserably, without giving any results at all, and avoid any 'real' scientific substantiation. In fact, they often make a problem worse because people will quickly dismiss all similar products. This has been especially true of diluted Noni and diluted Goji juices. Recently more and more people are asking me about mangosteen juice, which deserves to have its record set straight."
"So what is the science behind mangosteen's rich history, and what are the 'key actives' that make it so beneficial? Xanthones! Xanthones are phytonutrients, which are natural anti-inflammatory agents derived from nature and are one of the earth's most powerful antioxidants. Researchers have discovered than mangosteen contains the richest source of Xanthones known to man, primarily in its pericarp or rind. Of the 200 known Xanthones, over 40 of them are found in the mangosteen. This abundance of Xanthones accounts for mangosteen's healthful, therapeutic effects."
List of some of the prestigious universities that have been studying, documenting, and publishing studies on mangosteen for over 50 years: